Via Meadia
Walter Russell Mead & Staff
right-wing PC
As a minority, and a minority that historically has often been unpopular, Jews have a structural interest in the protection of minority rights.
American Balkanization
Pew data point to one of the core ironies of liberal politics today.
Rage Against the Machine
The Palestinians want international sympathy. But rioting over metal detectors after a terrorist attack seems more likely to draw international contempt.
Revolution
A Schlumberger surge is a good sign for the health of the U.S. shale industry.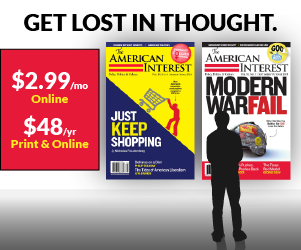 Crude Economics
Ecuador is ignoring OPEC demands to reduce output.
An Open Letter to Chuck Grassley
We're Not Going to Take It
Please, Senator Grassley, do something about the unconstitutional abomination known as civil asset forfeiture.
Image Placeholder
The Year of Ella
Image Placeholder
The G-20 in Hamburg
Image Placeholder
Democracy in South Africa
Image Placeholder
The Peace Process
Image Placeholder
After Putin
Image Placeholder
Fake News Watch
July/August 2017
May/June 2017
March/April 2017
The AI Podcast
With Richard Aldous