Via Meadia
Walter Russell Mead & Staff
Crude Economics
Ecuador is ignoring OPEC demands to reduce output.
lower education
American high schools are giving out higher and higher grades even as real academic ability stagnates.
*cough* climate leadership *cough*
Greens might want to hold off on anointing Beijing as the next global green leader.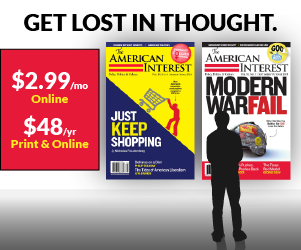 "I am your boss"
His critics are accusing him of Erdoganism Lite. Are they right?
Angela and Recep
A spat over detained human rights activists points to deeper festering problems.
Stage Gone Long
The Year of Ella
A consideration of Ella Fitzgerald's best performance in her centennial year.
Image Placeholder
The G-20 in Hamburg
Image Placeholder
Democracy in South Africa
Image Placeholder
The Peace Process
Image Placeholder
After Putin
Image Placeholder
Fake News Watch
Image Placeholder
India-Israel
July/August 2017
May/June 2017
March/April 2017
The AI Podcast
With Richard Aldous