Via Meadia
Walter Russell Mead & Staff
After The Referendum
The Council of Europe re-introduces monitoring for Turkey on human rights issues for the first time since 2004.
How do you solve a problem like Korea?
The U.S. is rushing to deploy missile defense in South Korea before the elections.
Pyongyang Under Pressure?
Is Pyongyang rationing fuel in fear of a coming Chinese embargo?
The President vs. the Mayors
homo economicus
America's elite technocrats are warming to the idea of a universal basic income. This would be a mistake.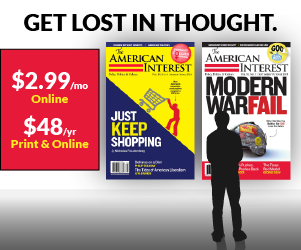 Aside from the Pallets of Cash...
A new report details how the Obama administration derailed the pursuit of Iran's global procurement networks to sell the nuclear deal.
Higher Education Watch
Tenured academics who are arguing against liberal debate on their campuses should think twice.
Asia's Game of Thrones
As Pakistan's trade gap with China widens, Beijing has been quietly bailing them out.
Gloomy and Cheerful Evangelicals
Religion in America
The Evangelical ritual of judgment, repentance, and forgiveness dominates the American moral imagination.
Image Placeholder
The Future of Europe
Image Placeholder
How Democracies Die
Image Placeholder
Higher Education
Image Placeholder
The Future of the EU
Image Placeholder
Democracy
Image Placeholder
Supply Side
May/June 2017
March/April 2017
January/February 2017
The Sinews of Peace
by Eliot A. Cohen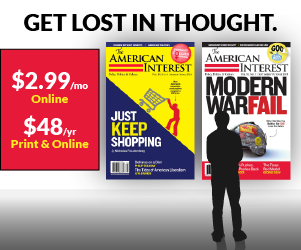 The AI Podcast
With Richard Aldous