Via Meadia
Walter Russell Mead & Staff
machine politics
Even though Hillary Clinton lost two elections, the Clinton machine is still very much in place.
After the MOAB
Secretary Mattis arrives in Kabul on a surprise visit after the deadliest attack on the Afghan military since the start of the war.
Asia's Game of Thrones
It won't transform the balance of power overnight, but it may spook the neighbors.
Power Shift
For the first time in more than 130 years, the UK is going a day without burning coal for power.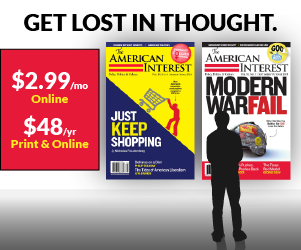 Money
It's vital that we make sure that the great wealth-creating machine is ready for the millennial generation.
Friends and Allies
After years of delay, Turkey announces its close to buying advanced air missile defenses from the Russians.
Aramco IPO
Beijing is ready to invest in Saudi Aramco.
Latin Lefty Meltdown
Venezuela seems headed for a boiling point while Maduro doubles down on Chavismo
Guilty Men
How Democracies Die
Turkish democracy didn't die all at once in last week's referndum; it's been languishing for years. Why did so many in the West fail to notice?
Image Placeholder
Higher Education
Image Placeholder
The Future of the EU
Image Placeholder
Democracy
Image Placeholder
Supply Side
Image Placeholder
Middle East
Image Placeholder
Policy Shop
May/June 2017
March/April 2017
January/February 2017
The Sinews of Peace
by Eliot A. Cohen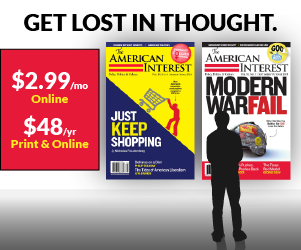 The AI Podcast
With Richard Aldous