Via Meadia
Walter Russell Mead & Staff
Risky Business
The Long March toward a Chinese meltdown continues.
Make NATO Great Again
Is this the Trump effect?
Terror in the Philippines
The Philippine president cut short his Russia trip to deal with a terrorist outbreak at home.
cost cost cost
A state-run insurance system would cost more than California spends on all other public services—education, police, pensions, and more—combined.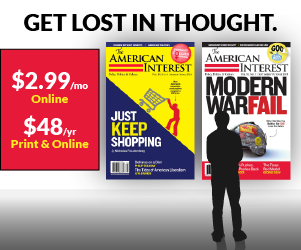 Department of Can-Kicking
So much for a breakthrough.
TPP Post Trump
Picking up the pieces of TPP may be more difficult than many in Asia imagine, leaving China with an attractive opening.
Atrocity in England
Twenty-two people were killed in a bombing at a children's concert, the deadliest in the UK since the 7/7 bombings.
No More Shenanigans
The Doctor Is In
To achieve real reform, the era of the ideologue and the bureaucrat must be brought to an end. Make way for the doctor and the nurse.
Image Placeholder
Make China Great Again
Image Placeholder
Russia & the West
Image Placeholder
States Under Stress
Image Placeholder
No Puppet
Image Placeholder
Retroview
Image Placeholder
Balkan Ghosts
May/June 2017
March/April 2017
January/February 2017
The Sinews of Peace
by Eliot A. Cohen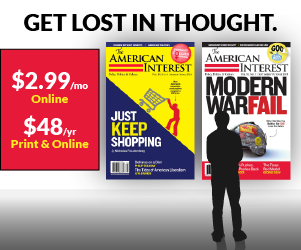 The AI Podcast
With Richard Aldous