Via Meadia
Walter Russell Mead & Staff
Death of a Generation
Environmentalists, take note.
Up in the air
The much-criticized fighter jet program now appears to be a stealthy success story.
The French Will Be French
Emmanuel Macron has a large mandate on paper to push through far-reaching reforms in France, but the relatively low turnout and the threat of strikes and protests from unions opposed to what he campaigned on appear to be pushing him towards protectionism.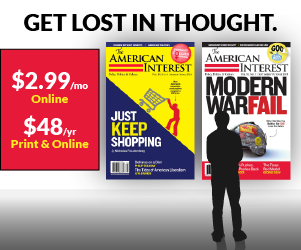 Blue Model Crisis
The pension crisis threatens to have a wide-reaching impact. Washington should start paying attention.
Hard Truths
Germany will be dealing with the consequences of Merkel's migrant policy for many years to come—and so far, the system is abjectly failing to cope.
Luck, Chance, and Taxes
Inequality
Luck has more to do with economic success than Americans like to believe. Robert Frank's new book challenges us to reckon honestly with fortune, and what it means for social policy.
Image Placeholder
The Putin Interviews
Image Placeholder
A Tragedy in Four Acts
Image Placeholder
A Mirror up to Nature
Image Placeholder
In Defense of Development
Image Placeholder
After ISIS
Image Placeholder
EU-Phoria
July/August 2017
May/June 2017
March/April 2017
The AI Podcast
With Richard Aldous