Via Meadia
Walter Russell Mead & Staff
Settled Science
This branch of science is still far from settled.
How do you solve a problem like Korea?
Asia's Game of Thrones
Moscow and Manila's military cooperation is proceeding apace.
After the Nuclear Deal
Tillerson has harsh words for the Iranians as Mattis and McMaster plan to put words into action.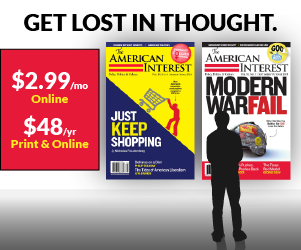 $15 Minimum
The urban business elite don't notice the downsides of minimum wage hikes.
Why Pick on Middlebury?
Higher Education
Millions of students graduate from college each year, fretting more about jobs than politics. So why is Middlebury treated as a microcosm of American higher education?
Image Placeholder
The Future of the EU
Image Placeholder
Democracy
Image Placeholder
Supply Side
Image Placeholder
Middle East
Image Placeholder
Policy Shop
Image Placeholder
Russia and the West
May/June 2017
March/April 2017
January/February 2017
The Sinews of Peace
by Eliot A. Cohen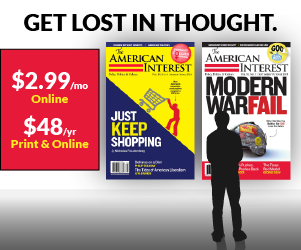 The AI Podcast
With Richard Aldous