Via Meadia
Walter Russell Mead & Staff
Live from NY
This evening, Walter Russell Mead will be speaking at a free public event hosted by Bard's Globalization and International Affair program in New York. Please join us!
ISIS' Foreign Fighters
The U.S. seems to be doing a capable job in keeping track of the numbers of and details about American jihadists in the Middle East.
Shaken Not Stirred
CIA Director John Brennan has proposed to do away with operational divisions that date back to the Cold War, and reorganize the agency along post-9/11 lines. It's a great idea.
A Hello to Arms
For the first time, a top Obama adviser has said that arming Ukraine is an option. But any major new policies on Ukraine should be part of a well-considered and comprehensive strategy.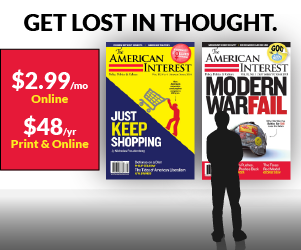 Structural Problems
The European Union's carbon market recently expanded the number of exemptions offered to heavy emitters, watering down an already weak green policy tool.
Kiev's Dilemma
Putin's Russia wants Ukraine to provide free gas to the occupied cities and regions he has conquered. Ukraine may be gearing up to say "enough is enough".
Russia's Big Bear Hug on China
Gazproblems
Gal Luft
The mainstream media thought the major headline from the APEC summit was the U.S.-China agreement on climate change. They're wrong. Russia's two big pipeline projects to China have the potential to reshape the global energy and security landscape.
Image Placeholder
Immigration in a Modern World
Image Placeholder
The Revisionists
Image Placeholder
On Europe & Security
November/December 2014
September/October 2014
July/August 2014
The AI Podcast
With Richard Aldous