Via Meadia
Walter Russell Mead & Staff
Disunion
Trump voters were right that the nation needs change and that the "best and the brightest" are failing the nation the way they did during the Vietnam War.
Crude Economics
They're cutting consumption at home to keep exports up.
Infowar
Europe's elections may not offer the fertile ground for "fake news" that is commonly assumed.
the trillion dollar question
A massive infrastructure package is high on the administration's list of priorities, but actually bringing this idea to fruition will be harder than it looks.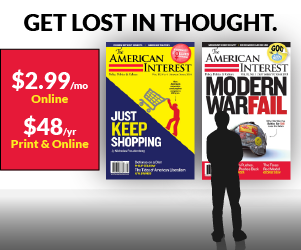 France 2017
France's embattled conservative presidential contender, Francois Fillon, says that he will be staying in the race till the bitter end.
Asia's Game of Thrones
Things are heating up in both of China's maritime disputes.
Why We Can't Have Nice Things
Money without reform is a bad idea.
Trump's Cabinet
The new EPA head made his career railing against the agency he will now lead.
Post-Election Healing
2016: The Aftermath
How some Clinton and Trump supporters came together after an ugly election season.
Image Placeholder
War on the Silver Screen
Image Placeholder
Russia Watch
Image Placeholder
Asia's Game of Thrones
Image Placeholder
International Order
Image Placeholder
Russia & The West
Image Placeholder
Religion in America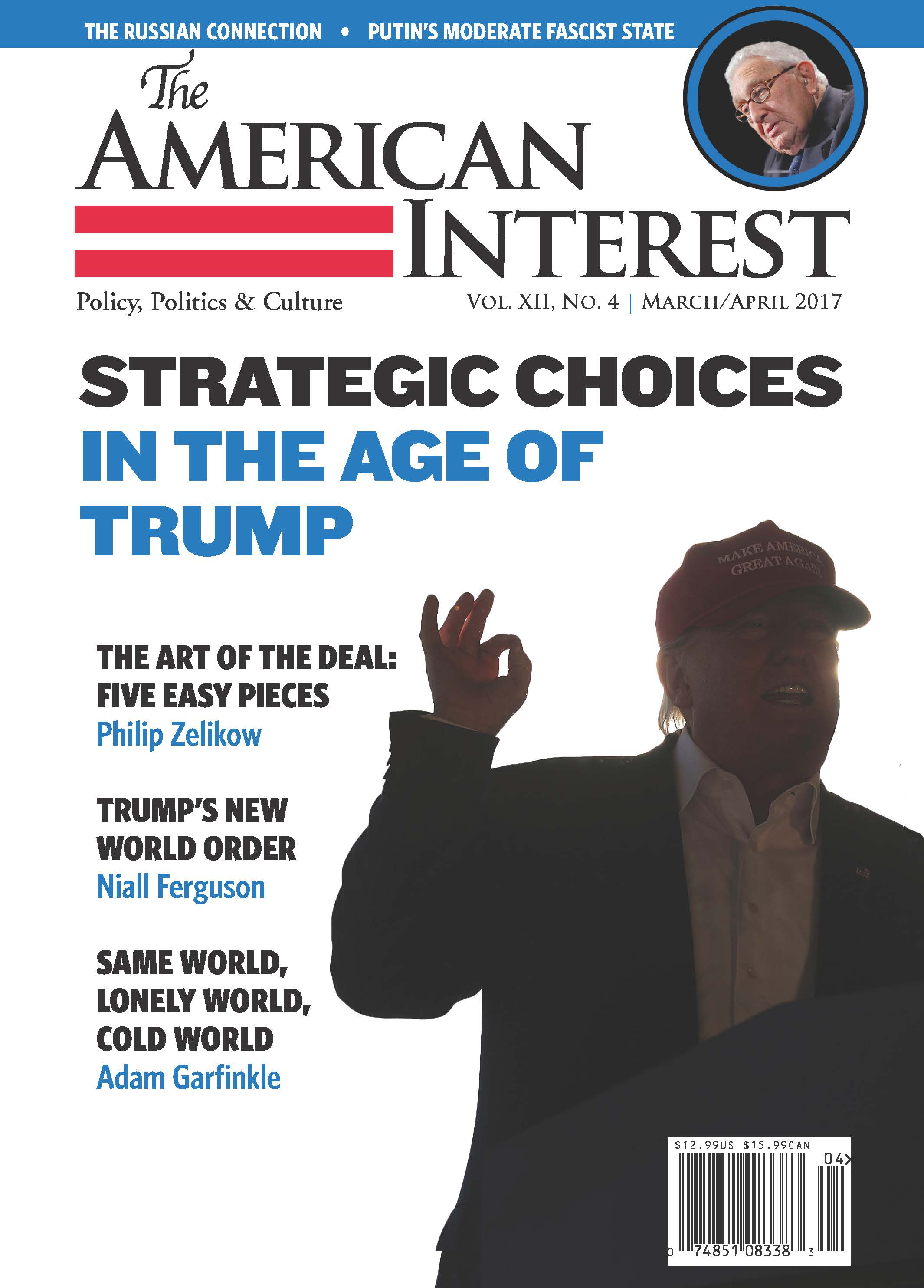 March/April 2017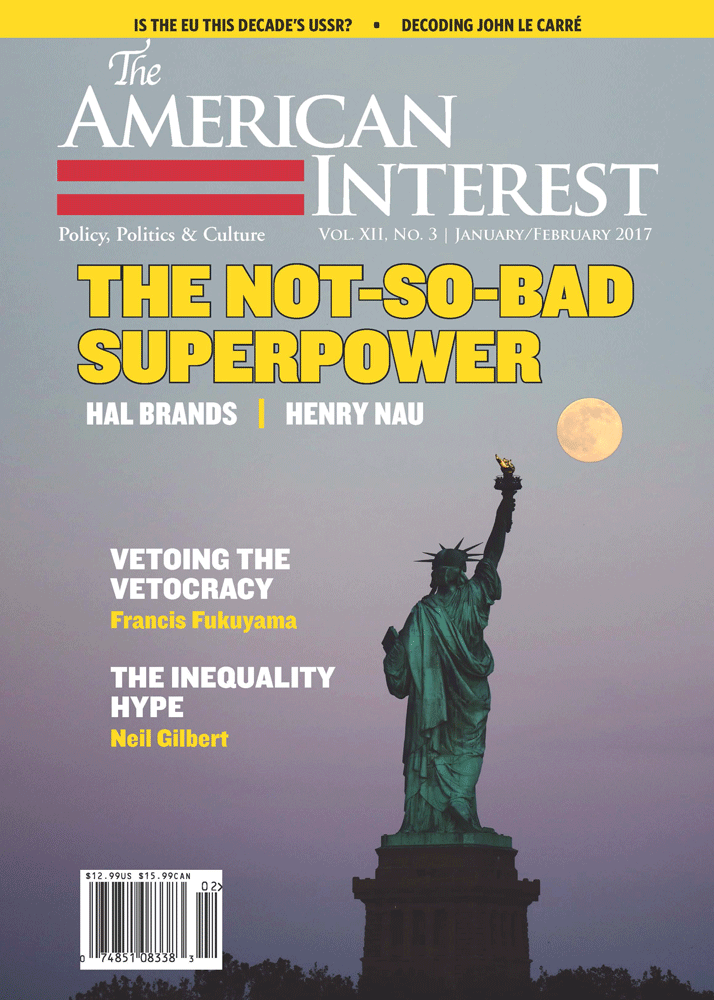 January/February 2017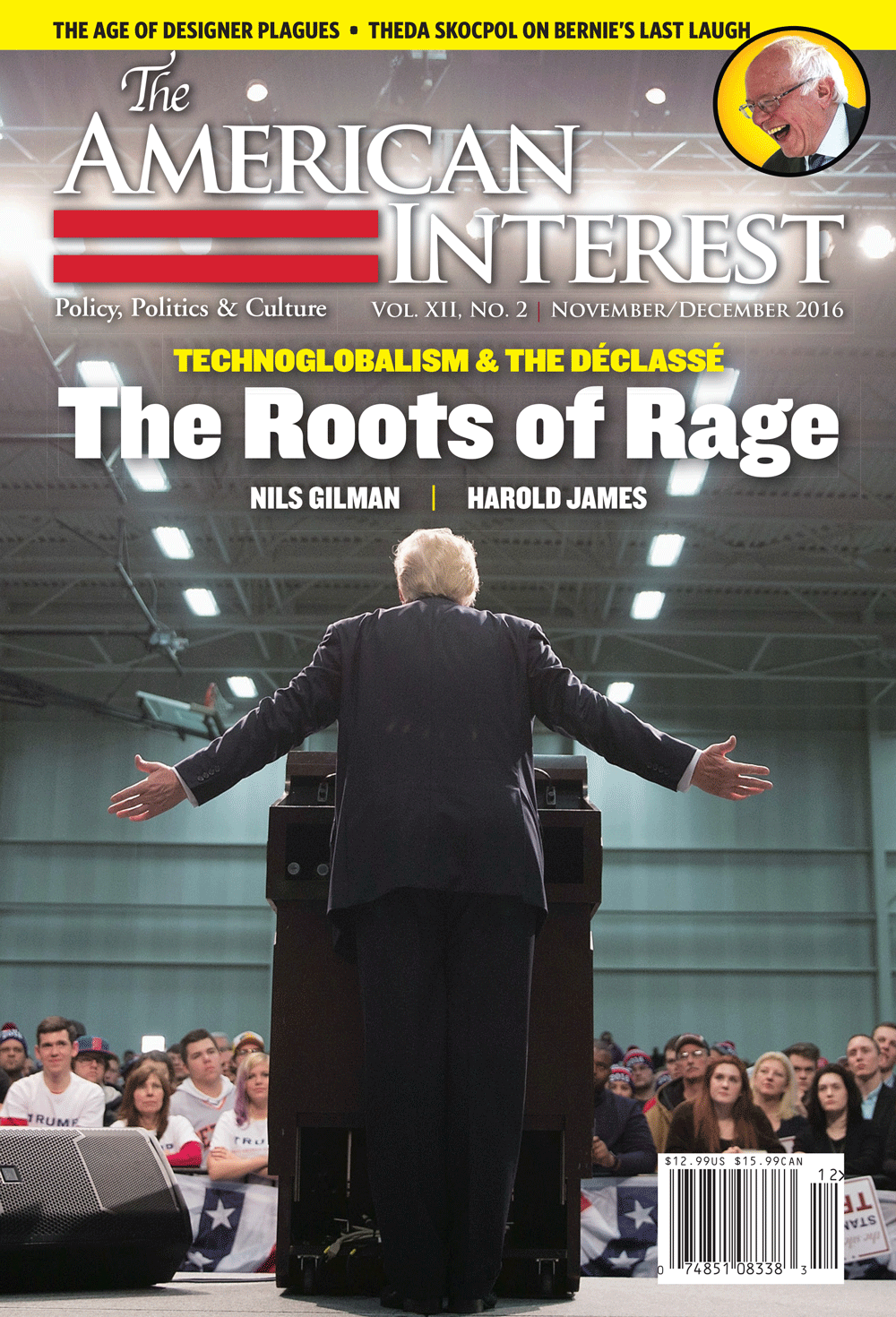 November/December 2016
The Sinews of Peace
by Eliot A. Cohen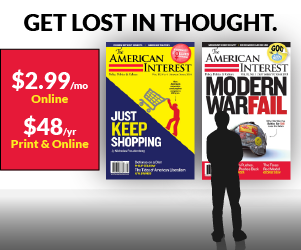 The AI Podcast
With Richard Aldous