Via Meadia
Walter Russell Mead & Staff
A Green Dream
A major British investor recently warned that online shopping could unseat "brick and motor" supermarket chains. The sooner, the better.
MIA for DoD
Two potential candidates to succeed Chuck Hagel have publicly withdrawn themselves from consideration. It's not surprising given how dysfunctional the President's National Security Team appears.
Ukraine's Future
With Monday's deal between Russia and the breakaway Georgian region of Abkhazia, Putin has managed to take over a Russian-speaking piece of a neighboring country's sovereign territory. Sound familiar?
De Facto Coalition?
The surprise aerial attack will be seen as a sign of a tacit alignment between the U.S. and the Butcher President of Syria.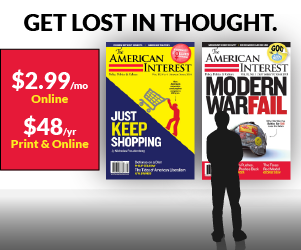 Omnis Divisa in Partes Tres
As competing governments square off, Libya increasingly looks like it may have broken into pieces that won't be reassembled.
ACA Revisionism
The Senate's third-ranking Democrat now thinks Democrats made a mistake in pushing Obamacare through when and how they did. But his reason is odd: that rising health care costs didn't affect Americans.
Is Atheism a Western Phenomenon?
Comparative Theodicies
Peter Berger
We know atheism in its Jewish or Christian context, as a rejection of the Biblical God. What would atheism mean in a Muslim, or Hindu, or Buddhist context?
Image Placeholder
Churchill at 140
Image Placeholder
Foreign Policy
Image Placeholder
Immigration Politics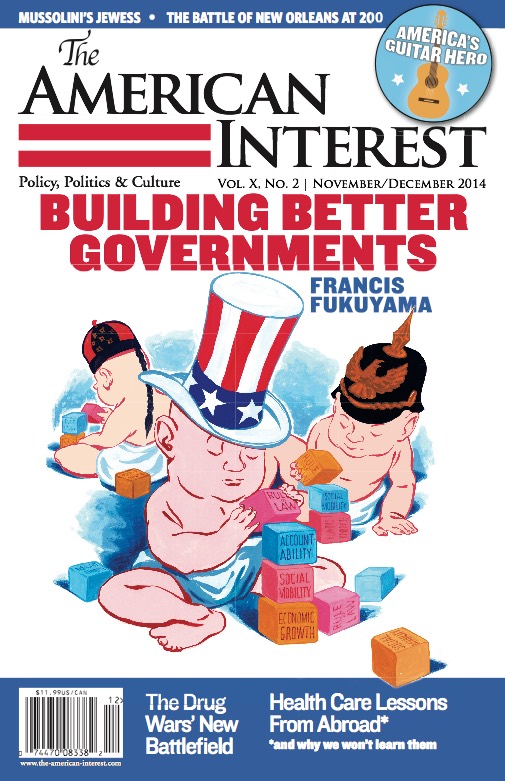 November/December 2014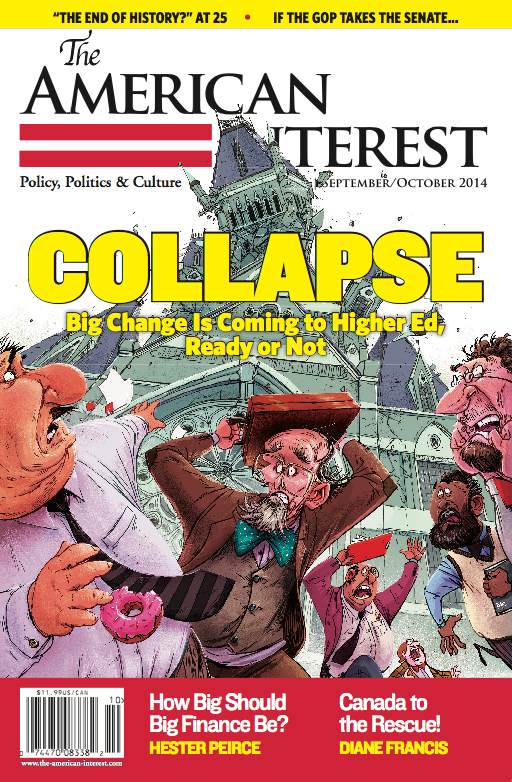 September/October 2014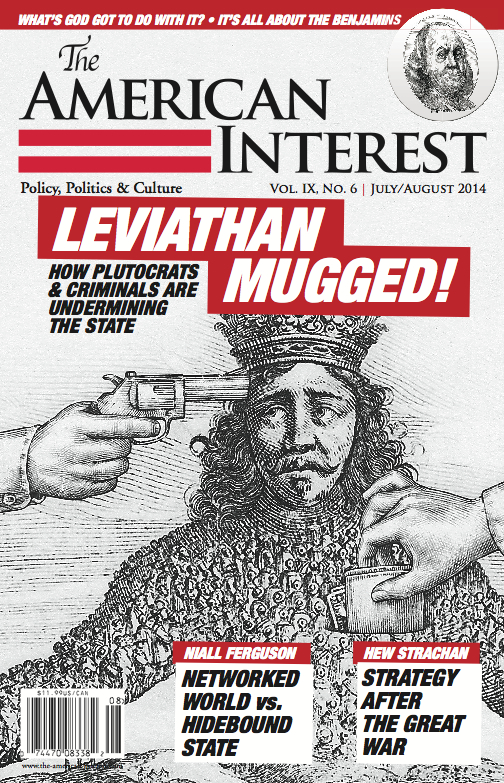 July/August 2014
The AI Podcast
With Richard Aldous
Bury My Art at Wounded Knee
Bury My Art at Wounded Knee
Bury My Art at Wounded Knee