Via Meadia
Walter Russell Mead & Staff
Putin's Power Ploys
Composer Sergei Rachmaninoff's family pushes back against latest Kremlin propaganda initiative.
Public Opinion
The Russian president is still popular, but not as much as he was before falling oil prices and Western sanctions put the squeeze on people's budgets.
Crude Economics
Bargain-basement oil prices have Venezuela on the ropes, but don't expect the Saudis to cave in and cut production.
The Yemeni Civil War
As the Saudis enter Sana'a, casualties will likely skyrocket.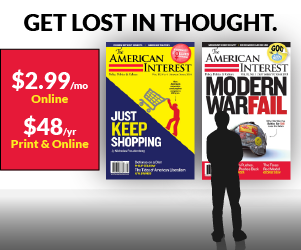 Land of the Rising Gun
Shinzo Abe's apparent success in pushing through his controversial remilitarization plan tells us something about Japan's readiness as a society to confront China's growing power.
Chinese Immigration
Yep, the Chinese are having them. Taken alongside all the recent economic news, it looks like lots of very successful and well-informed people in China think there is something serious to worry about.
Fighting the Future
Blue Model Zombies
With yesterday's NLRB ruling, progressives have taken up William F. Buckley's stance—"athwart history, yelling 'Stop!'" It won't work.
Image Placeholder
Moscow and the West
Image Placeholder
After Same-Sex Marriage
Image Placeholder
Dealing with Iran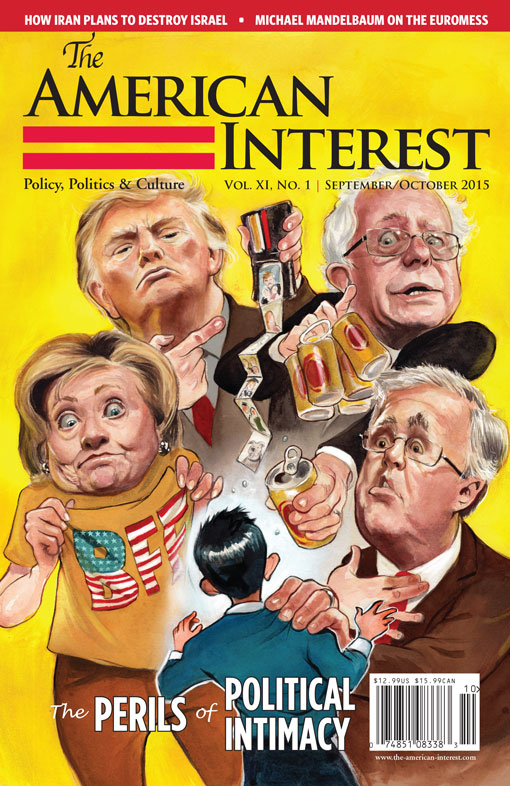 September/October 2015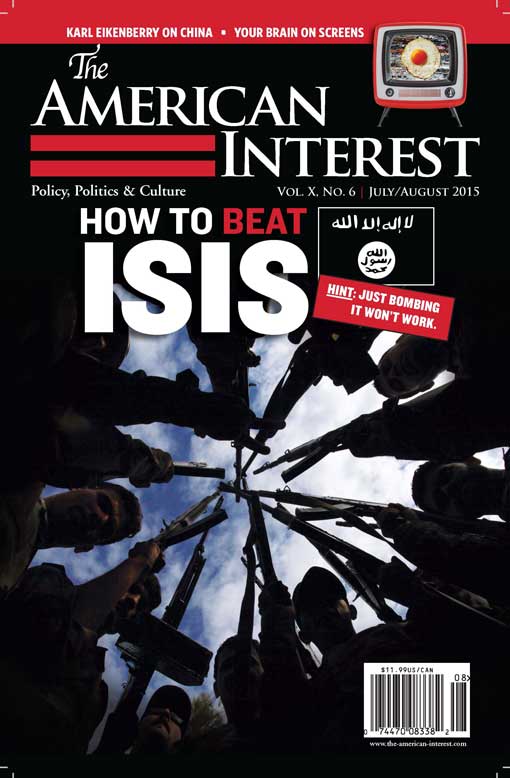 July/August 2015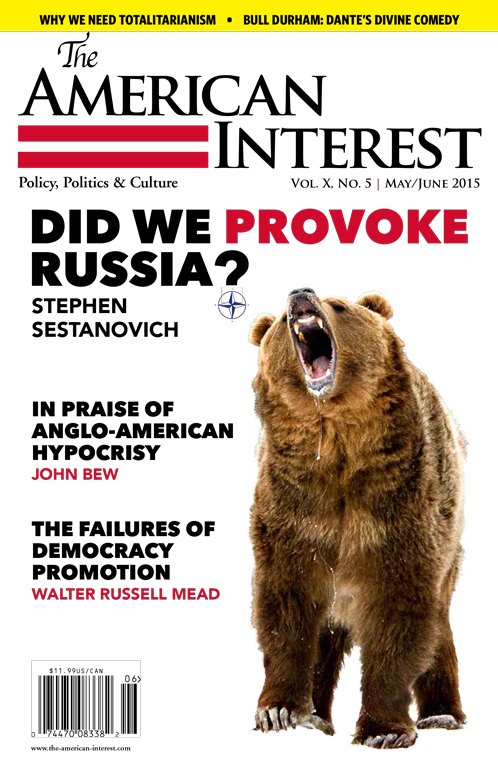 May/June 2015
The AI Podcast
With Richard Aldous
One Nation, Under the Influence
One Nation, Under the Influence
One Nation, Under the Influence