Via Meadia
Walter Russell Mead & Staff
Arguing Abortion
The Planned Parenthood videos are forcing the public to think hard about a Democratic-supported practice that makes many Americans uneasy.
Human Potential
India will surpass China as the world's most populous country more quickly than previously thought. That growth underlines the desperate need for India to become a manufacturing hub.
The Endgame in Syria
Al Nusra captures 18 U.S.-trained rebels—or 30 percent of our force.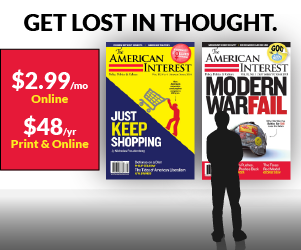 NATO Defense
Latvia and Lithuania, NATO members, are worried about a Russian invasion. That's why these two Baltic states are boosting their defense spending.
Follow the Money
The developed world hasn't followed through on a Copenhagen climate fund promise, and that could sink this December's talks.
It's the Deterrence, Stupid
The Iran Deal
The President says this is the best deal available. He's right; it's the best deal he could get—absent a credible threat to use force.
Image Placeholder
Higher Education Watch
Image Placeholder
From the September/October Issue
Image Placeholder
Islam and Democracy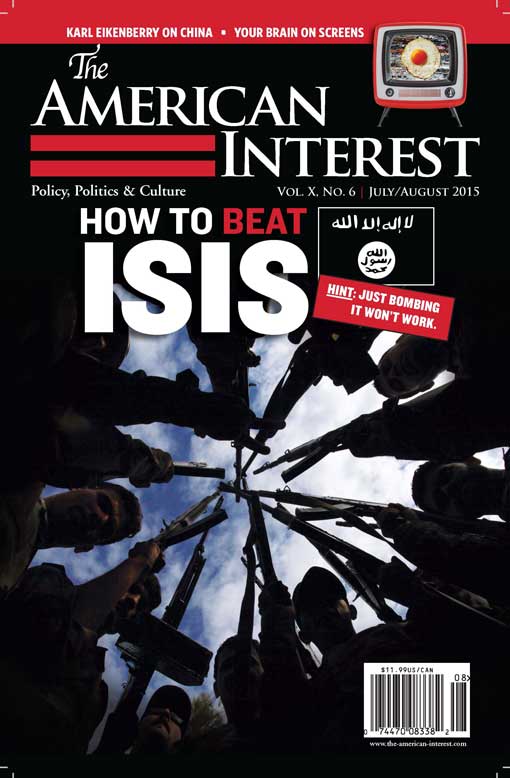 July/August 2015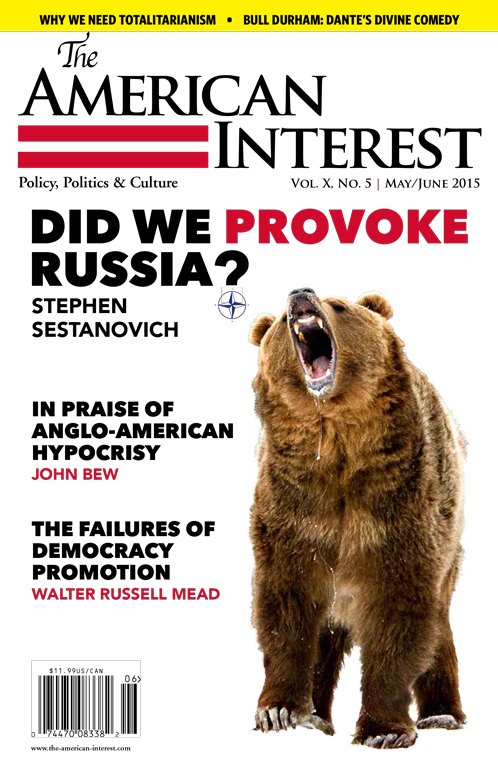 May/June 2015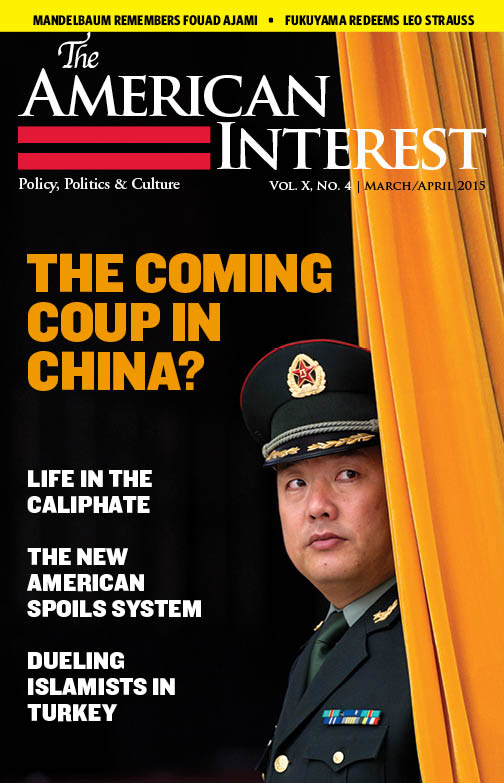 March/April 2015
The AI Podcast
With Richard Aldous