Via Meadia
Walter Russell Mead & Staff
Pipeline Politics
Still, several hurdles remain for the beleaguered project.
Soft or Hard Landing
It feels like 2015 all over again.
Red Tape
Trump is ready to streamline energy regulations, but that won't be a big help to oil companies' bottom line.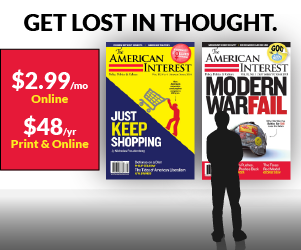 Nuclear Strategy
A technical fix to America's aging warheads could raise tensions with Russia by undermining its nuclear deterrent.
K-12 Blues
Teenagers from abroad overwhelmingly think that American schools demand less of them than schools in their home countries.
Crude Economics
Riyadh is effectively ceding market share directly to US frackers.
The Way We Live Now
Thrillers
George Walden's "Tony Underwood" trilogy reveals truths only fiction can tell.
Image Placeholder
Kleptocracy Watch
Image Placeholder
Global Culture
Image Placeholder
Of Licks and Riffs
Image Placeholder
Social Ills
Image Placeholder
Hacking Democracy
Image Placeholder
Net Assessment
March/April 2017
January/February 2017
November/December 2016
The Sinews of Peace
by Eliot A. Cohen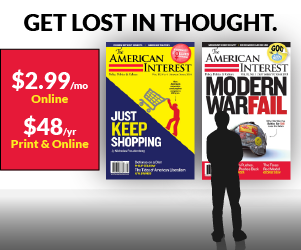 The AI Podcast
With Richard Aldous