Via Meadia
Walter Russell Mead & Staff
Pyramid Power
Tourism is making a recovery in Egypt, bolstering the Arab world's third largest economy. But the return to normalcy is threatened by the growing risk of renewed political instability.
The Francis Era
Several recent stories show Pope Francis pursuing a reform agenda that is more nuanced, and more in continuity with the work of his predecessors, than many realize.
Crude Economics
Russia's finance minister said that the combination of sanctions and falling oil prices will cost Moscow up to $140 billion a year. Of that, oil prices are by far the bigger factor.
Disease Control
Move over Ebola. A plague outbreak in Madagascar has gone pneumonic, meaning that it's capable of being spread by coughing.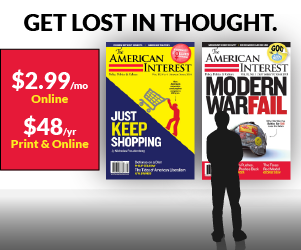 Weighing the Cost
Iran's new status quo on sanctions has them receiving more in a month than we've given to Syrian rebels in total.
Towards Russia With Love
Europe's extreme politicians love to contrast Putin's masculine statebuilding with the state of emasculated Europe under the aegis of American military control. Marine Le Pen's 9 million euro sweetheart deal with a Russian bank only highlights the friendly ties between Vladimir Putin and the European far right and left.
Tolerance, Forgiveness, and Gratitude
Seasonal Markers
Adam Garfinkle
A Thanksgiving meditation.
Image Placeholder
Comparative Theodicies
Image Placeholder
Churchill at 140
Image Placeholder
Foreign Policy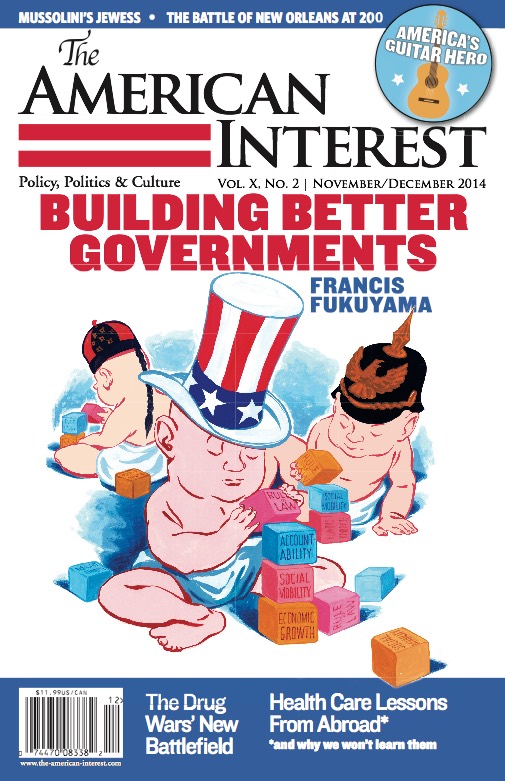 November/December 2014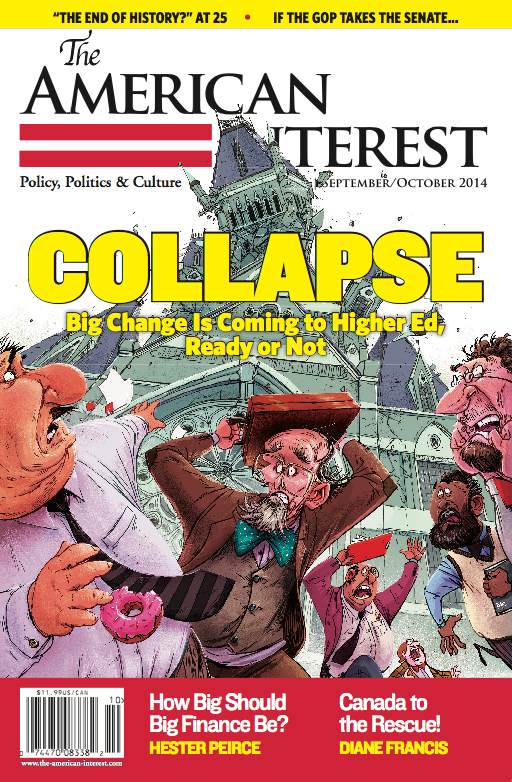 September/October 2014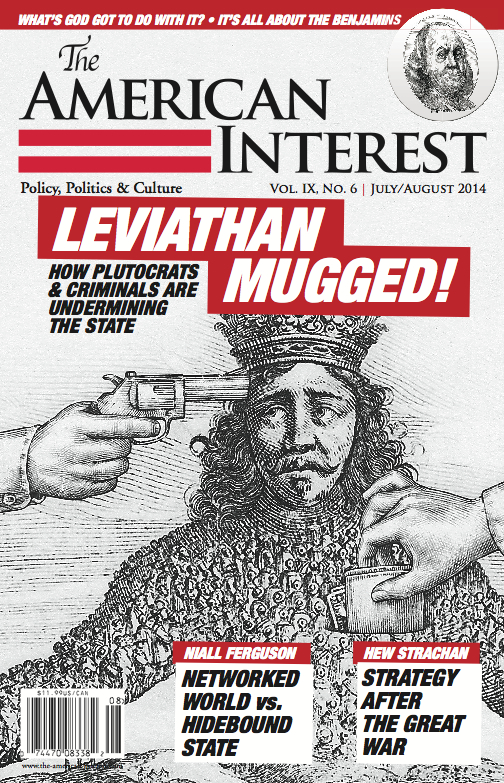 July/August 2014
The AI Podcast
With Richard Aldous
Bury My Art at Wounded Knee
Bury My Art at Wounded Knee
Bury My Art at Wounded Knee