Via Meadia
Walter Russell Mead & Staff
U.S.-Japan Bilateral Defense Guidelines
There were no huge surprises in the announced bilateral defense guidelines, which is not to say that they aren't significant. But they still need to be ratified by the Japanese parliament—and accepted by a reluctant Japanese public.
Crude Economics
Cheap oil is hurting the Gulf's petrostates. Can the Saudis win their game of chicken against U.S. shale?
Disaster Diplomacy
The Nepalese earthquake is not only a humanitarian disaster, but also a strategic opportunity for Nepal's neighbors to vie for influence in a hotly contested region.
War in Yemen
The Sunni rebels look stronger as the truce falters.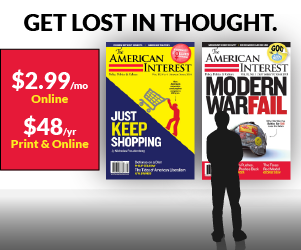 Greeks Bearing Debts
Some EU leaders are talking openly about contingency plans for a Greek default. Meanwhile, ordinary Greeks give their government a clear demand: stay in the Eurozone.
Syria Endgame?
Rebels strike a pair of substantive blows against the Assad regime.
The Last Compromise
From the Archives
The history of race in America has been one of a series of "great compromises", from the Founding up to the election of Barack Obama. There are signs that the latest compromise is breaking down.
Image Placeholder
From the Archives
Image Placeholder
From the Archives
Image Placeholder
From the Archives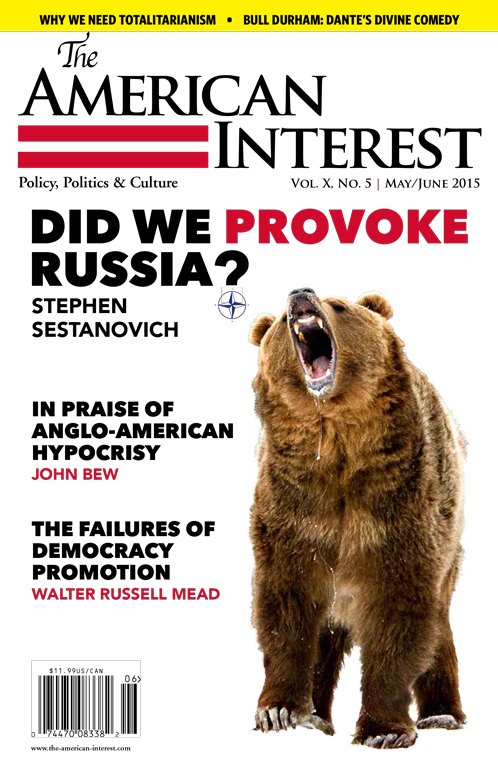 May/June 2015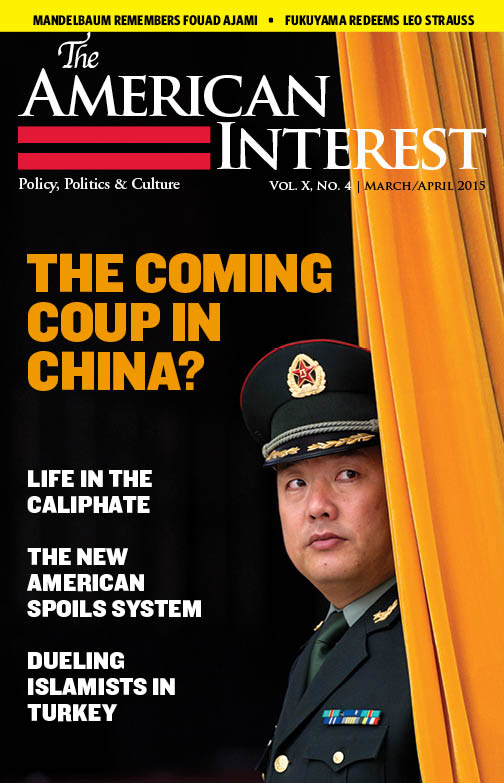 March/April 2015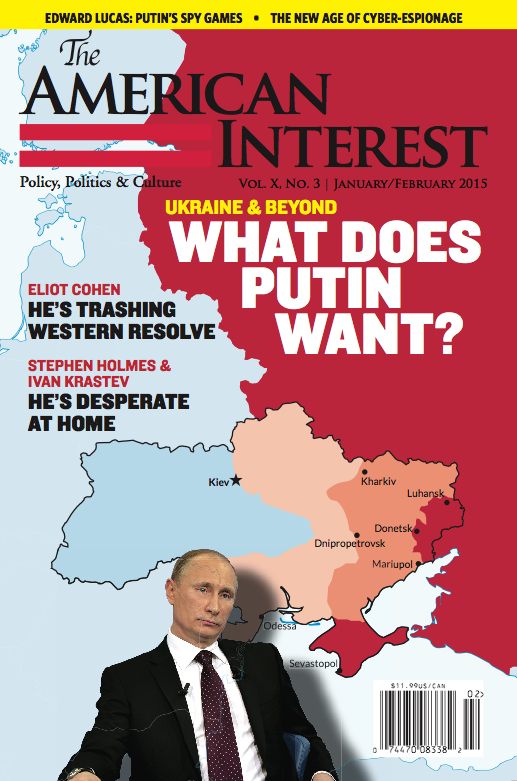 January/February 2015
The AI Podcast
With Richard Aldous