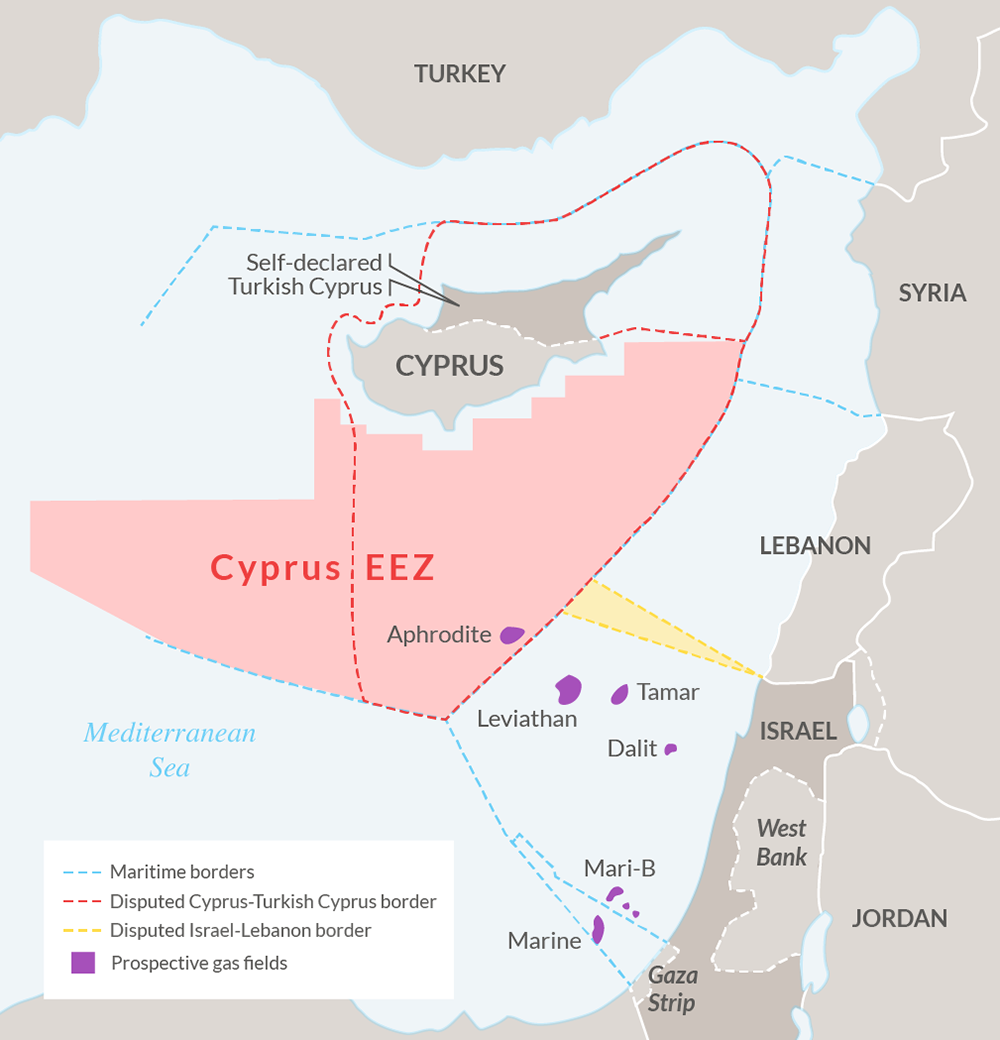 Vast reserves of offshore natural gas have tensions running high in the eastern Mediterranean. Last weekend, a Turkish warship chased off a Norwegian ship looking for gas in Cypriot waters. Reuters
reports
:
The Turkish military said that one of its ships radioed a Norwegian vessel sailing in what it described as its maritime zone, ordering it to leave the area on Saturday night. There was no further incident.

The ship was carrying out research for Total, one of three hydrocarbon companies licenced by Cyprus to seach for gas, Cypriot authorities said.
The incident exposed tensions between Cyprus and Turkey that have been on a low boil for decades. North Cyprus sees itself as being independent of the internationally recognized Republic of Cyprus, though Turkey is the only state to officially recognize this. Cyprus has been selling off blocks of its offshore Exclusive Economic Zone (EEZ) to energy majors looking to tap the region's gas reserves, and that's not going over well in Turkish Cyprus, which has a competing claim to those waters.
Saturday's incident makes a potential Cypriot reunification less likely, though there were some indications
earlier this week
that a peace deal might be in the offing. Maritime boundaries are a big—maybe the biggest—issue in these talks, because of the large economic gains possible through the development of offshore gas fields. And this Turkey-Cyprus dispute isn't the only boundary problem in the region; Israel and Lebanon have squabbled over their maritime boundary as well.We've seen plenty of gunboat diplomacy in the East and South China Seas in recent years, but the hydrocarbons buried underneath the Mediterranean make it another important sea to watch.