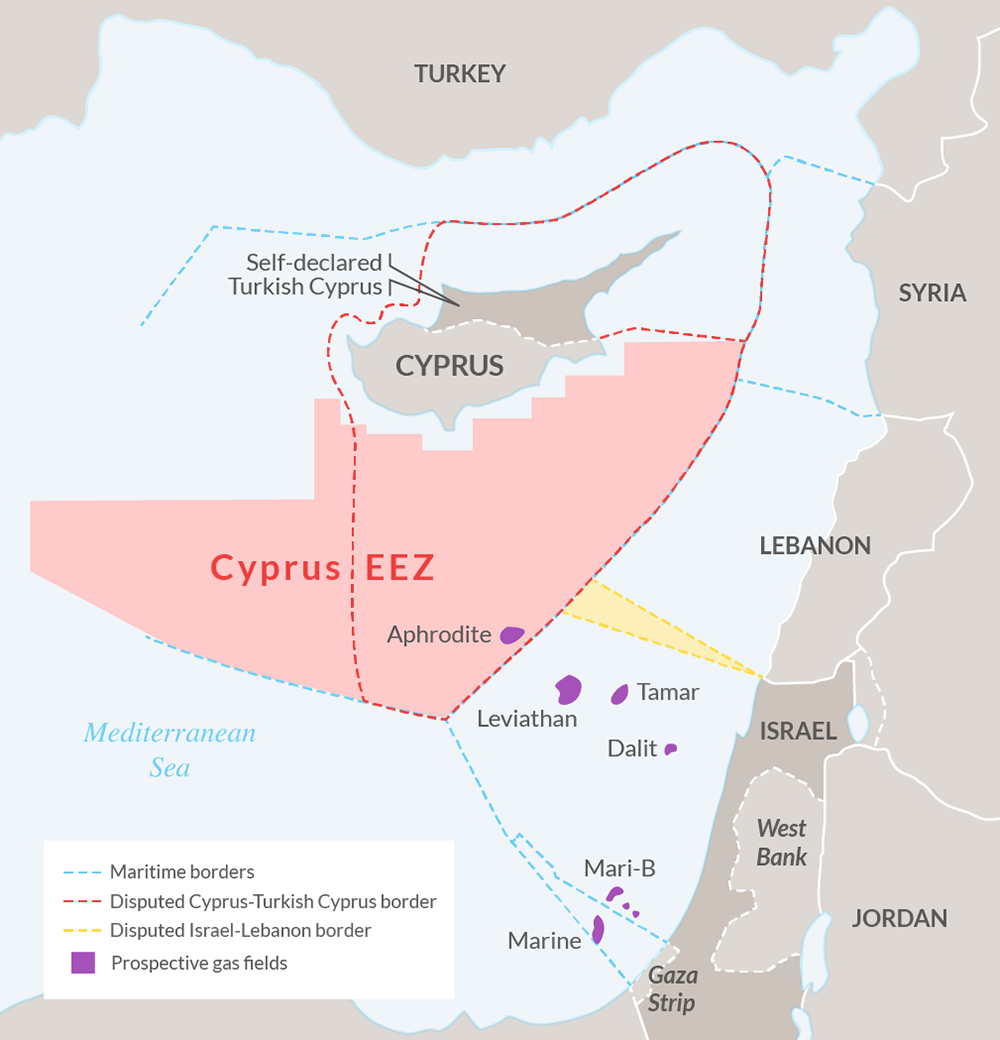 French energy major Total looks to be calling it quits off the coast of Cyprus, dealing a blow to the country's hopes for an offshore energy renaissance. Reuters
reports
:
Cypriot energy minister Yiorgos Lakkotrypis said on Wednesday that Total, granted a concession two years ago, had failed to pinpoint reserves that would justify costly drilling. "The company informed us some months ago that it was having difficulty finding any structures, targets, in the blocks it had a licence for … and they informed us last September they had not found any target to drill," Lakkotrypis told state radio.
There's plenty of gas in the eastern Mediterranean, but the sea's deep waters make operations there expensive. With plunging global crude prices crunching producers' margins, majors like Total are abandoning plays that once looked promising.
This won't come as welcome news for Cyprus, which has been
selling off blocks
of its Exclusive Economic Zone to energy firms in recent years, hoping to capitalize on its offshore riches. Noble found gas four years ago, but ENI, like Total, has been frustrated by its progress in the region so far.Expensive offshore oil and gas projects are under threat
around the world
. We'll have to wait and see how this shakes out in the Mediterranean, but there's a possibility that this could affect Israel's gas renaissance, too.