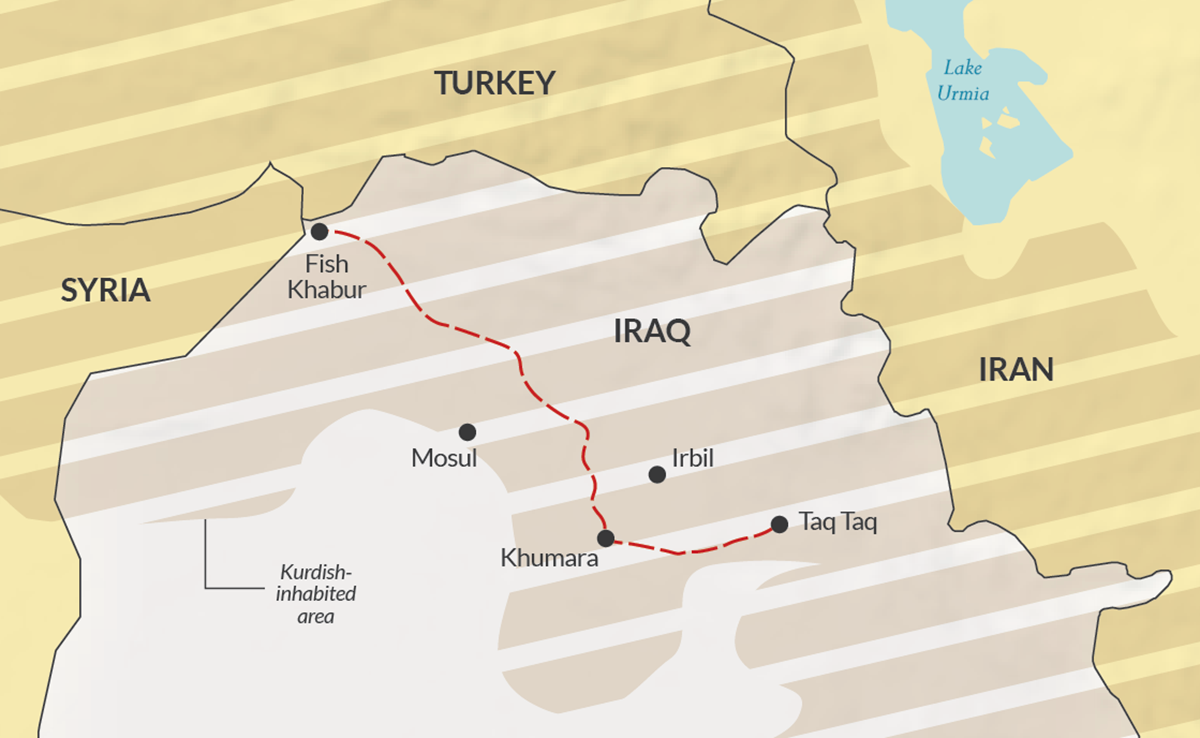 For more than a month, Iraqi Kurdistan has been piping oil across its northern border to Turkey, against the wishes of the central Iraqi government. The oil exported so far is sitting in storage tanks, but Irbil is moving closer to selling the crude to Ankara, going against Baghdad's explicit wishes. To this point, the Erdogan government has been wary of straining its relations with the Iraqi government and has hesitated to formalize imports of Kurdish crude. But as Reuters reports, some in Baghdad believe the Turks will side with Irbil:
"Turkey must now choose either to turn its back on Baghdad and go ahead with its deal with the Kurds, or suspend direct exports from the region until an agreement is reached between the central government and Arbil," said a senior Iraqi official who asked not to be named.

"Unfortunately, facts on the ground show that Ankara eventually will go ahead with their deals with the Kurds at the expense of their relations with Baghdad."
This is a complex situation with a lot of moving parts, but this Reuters piece paints a nice overview and is worth taking the time to read the whole thing. If you'd rather not, here's the long and short of it: oil exports are bringing long-simmering tensions between Baghdad and Irbil to a head, and what happens next will affect Turkish-Iraqi relations for years to come.