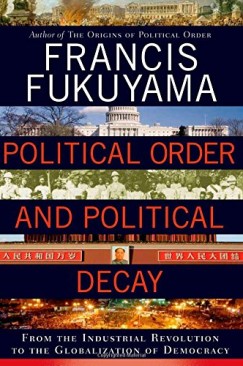 TAI Chairman Francis Fukuyama will be talking about his new book, Political Order and Political Decay, with our editor Adam Garfinkle at the Johns Hopkins School for Advanced International Studies here in Washington tomorrow, October 29th. The talk will take place at 4:30PM at the Kenney Auditorium, located at 1740 Massachusetts Avenue, NW. We are co-sponsoring the event with the SAIS Foreign Policy Institute and the SAIS International Development program.
You can buy Frank's book
here
at Amazon—it was released at the end of September—and you can read an essay adapted from the book
here in our pages
.We would love to see you there! Click
here
to RSVP.