Are charter schools the key to future riches? A new study suggests that they could be: Mathematica recently published a study which found that charter school students in their mid-20s earn 12.7 percent more than their peers in traditional public schools. As Bloomberg's Tobin Harshaw points out, the mid-20s earnings data may not be the best metric to measure the success of these schools, as many young people of this age are still in school have still not reached their full earning potential. Nonetheless, this is still a significant finding, which, as the report notes, is broadly consistent with similar findings by other institutions showing that charter schools can have real effects on their students' quality of life as adults.
The effects on educational achievement in the report were strong as well, both at the high school and college levels. Students who attend charter schools are anywhere from 7 to 13 percent more likely to graduate high school within 5 years,  go to college, and stay in college when they get there when compared with their public school counterparts.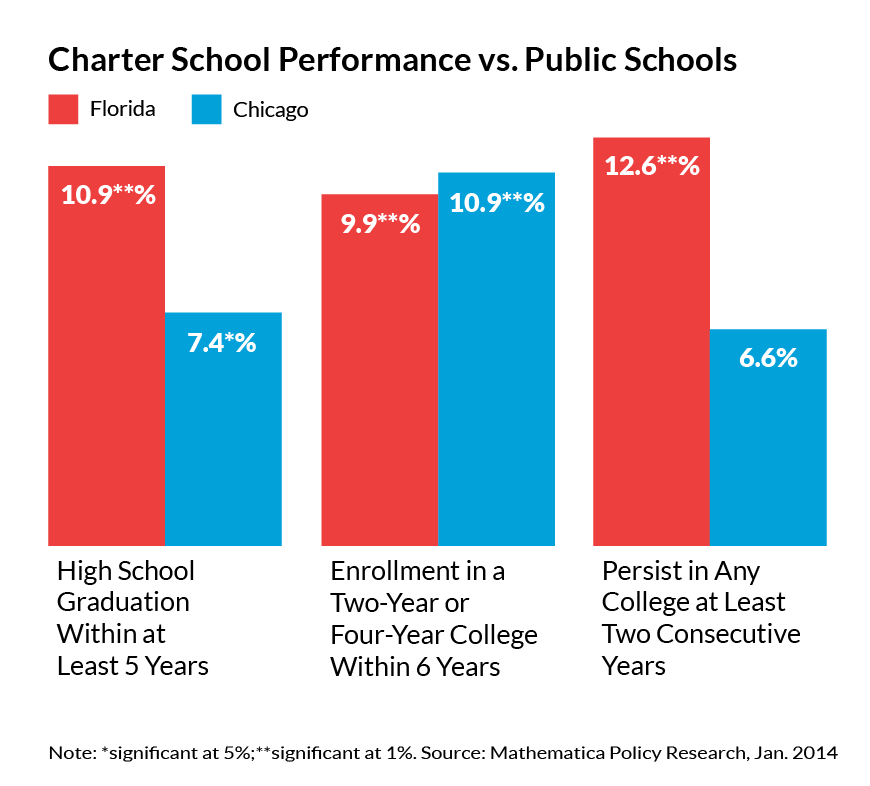 After years of inconclusive studies, we've finally seen report after report over the past few months demonstrating that charter students—particularly
poor and minority students
—have better
reading skills
 and 
lower rates
of destructive behavior, when compared with their public school peers. It's clear that these programs are doing something right.