In the world of education reform, Louisiana is a model student. Numerous high rankings on education reform assessments show that Louisiana has made nearly all of the changes school reformers have recommend. As a result, reform groups have a big stake in Louisiana's success.
The early results, unfortunately, are not necessarily encouraging. A
new report
from the Annie E. Casey foundation has found that 77 percent of the state's fourth graders were still reading below proficiency. Only Mississippi did worse.This isn't to say there hasn't been
improvement
. Indeed the snapshot of where Louisiana is right now isn't great, but the state has managed to improve its numbers somewhat over the past decade.
In 2003
, just more than half of fourth graders were reading below grade level. Last year that fell to 44 percent. Unfortunately, the United States overall improved by about the same margin.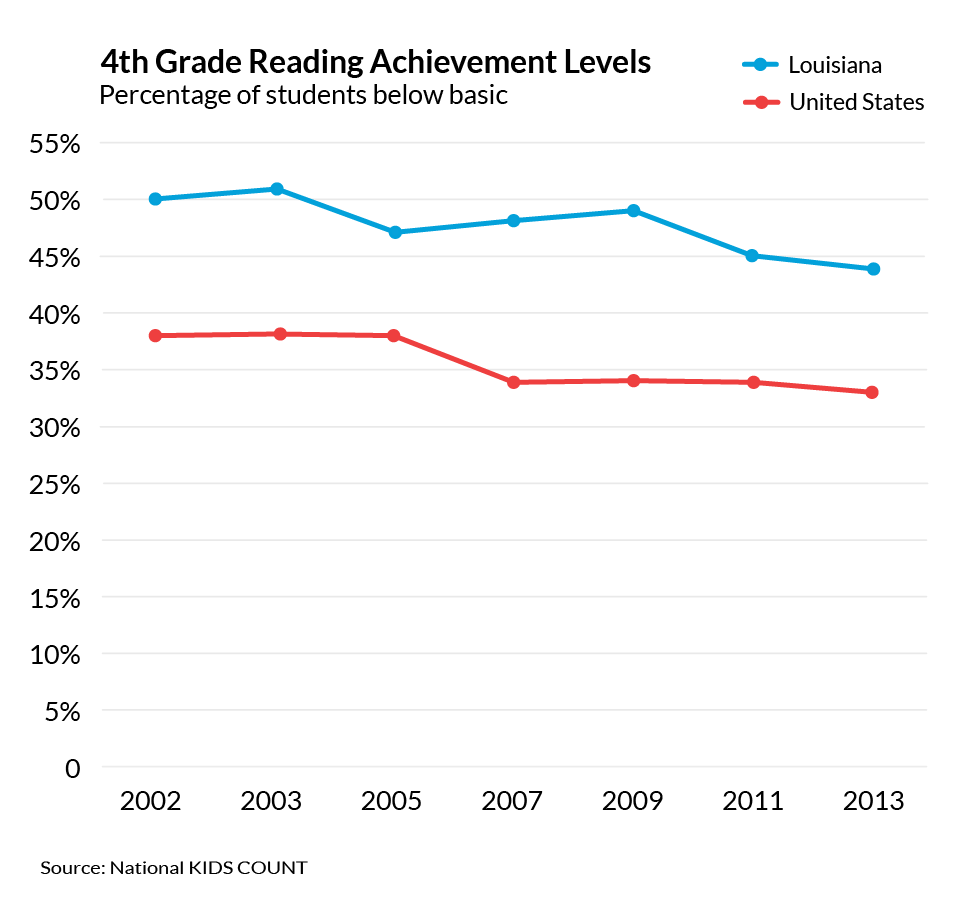 Fortunately for Louisiana, its reforms are still young, and there is still time for them to close this gap. But if it doesn't start soon, the critics of reform will have a field day.