Between polar vortices and surprise snow showers in the South, it's been a cold winter. As temperatures have plunged, demand for natural gas has soared, sending the Henry Hub spot price up past $5 per million BTU for the first time in more than three years. That's still a much cheaper price than most people in the world pay for natural gas. And here's something else to ponder: If it weren't for the shale boom, that price would likely be much higher.
Consider the following graph, which compares the rise in natural gas prices from this winter with the rise in the similarly cold winter of 2000–01.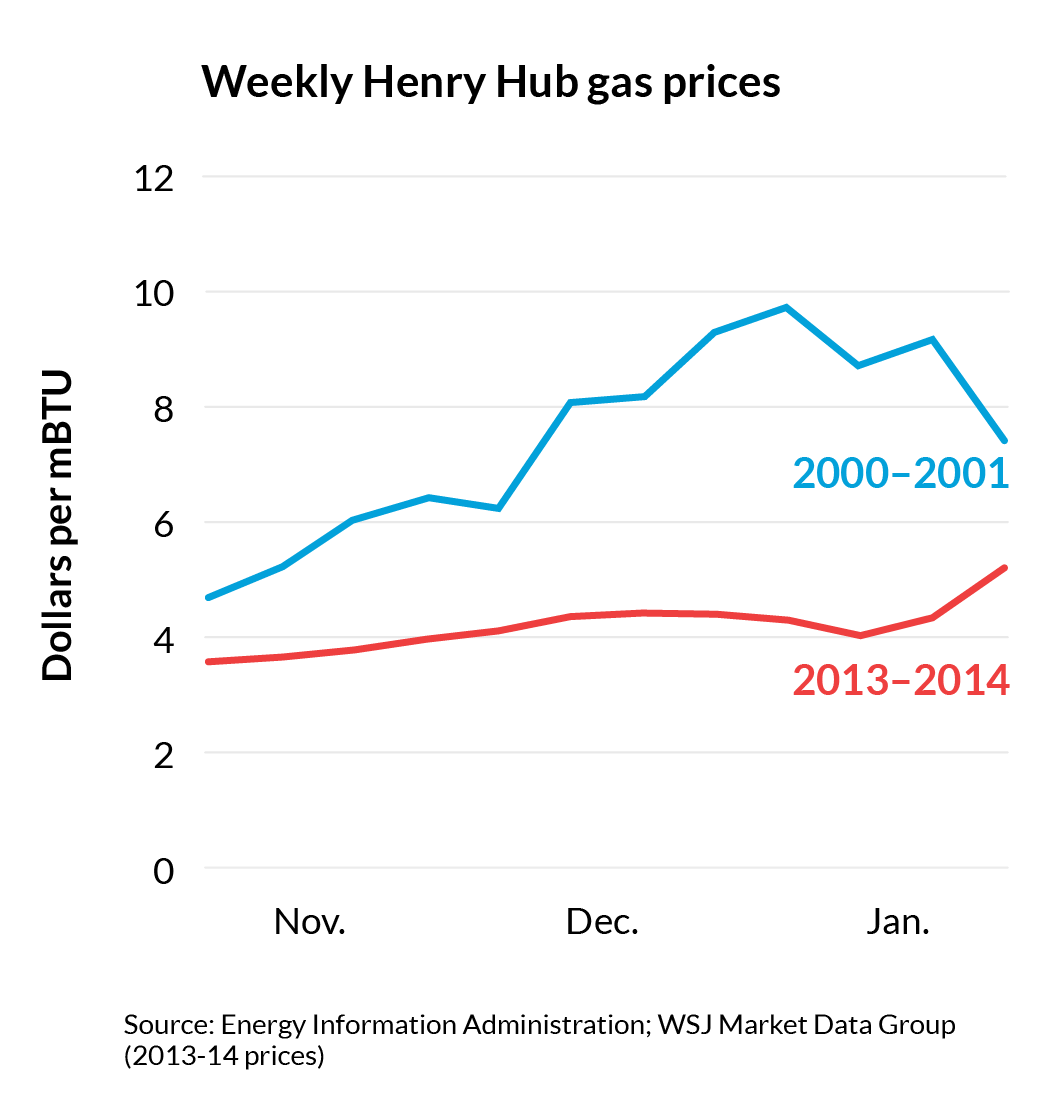 Notice how close the price of natural gas was for both years in November, and how quickly those two lines diverge? This is fracking's handiwork. Thanks to a larger supply, America's gas market is less vulnerable to price spikes brought on by events like the recent prolonged cold snap.This is especially good news for America's poor. An unexpectedly doubled gas bill can wreak havoc on tight budgets. This winter may have us busting out our down coats, but thanks to shale, it isn't fleecing us.