Step by step, China is extending its control of disputed waters in the South China Sea. A new rule took effect this month that requires foreign fishermen operating in almost two thirds of the entire Sea, including areas claimed and controlled by neighboring countries, to identify themselves to the Chinese authorities. Officials in the Philippines and Vietnam are still chewing over this new rule, which is just the latest unwelcome and aggressive move in Beijing's campaign to stake its claim on disputed ocean territory. Throughout the region a response to this campaign has become evident: new, bigger, better, and more powerful naval assets.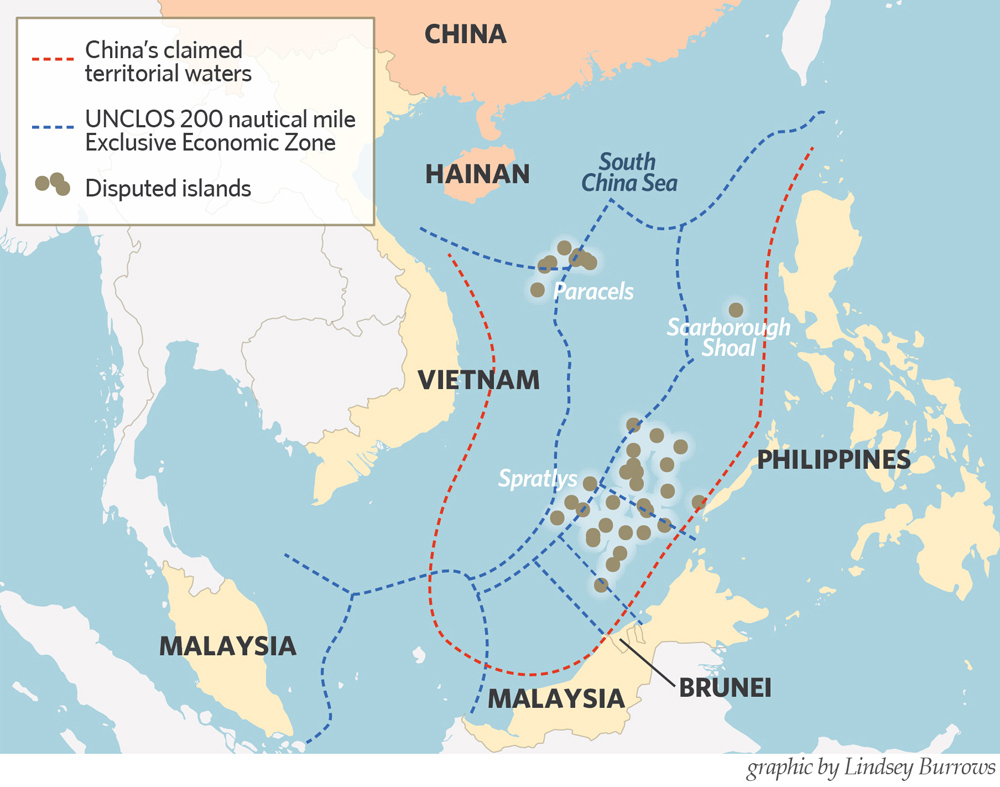 Countries from India in the west to the Philippines in the east are buying and building ships, submarines, and airplanes at a frantic pace, one-upping each other in a race to promote national pride and power and to protect ocean territory from aggressors. This week, for example, India
took
possession of its second aircraft carrier, the 40,000-ton INS Vikramaditya.The increase in submarine fleets in the Asia-Pacific is particularly striking. Singapore, for example, just
purchased
two of the most advanced submarines currently available: the German-made ThyssenKrupp Type 218SG, which is extraordinarily quiet, equipped with fuel-cell drive and lithium-ion batteries, and can stay underwater for four straight weeks. The rest of Southeast Asia
isn't far behind
:
On Jan. 1, Vietnam received its first of six Russian Kilo-class submarines. The last one is expected to be delivered in 2016. Myanmar intends to create a submarine force by 2015. Thailand plans to include the purchase of submarines in its soon-to-be-announced 10 -year armed forces development proposal. Thai officers are already enrolled at submarine training schools in Germany and South Korea, two potential submarine suppliers.

Indonesia, Singapore and Malaysia have submarine fleets and plan to procure more. Malaysia paid a Franco-Spanish consortium $1.1 billion for two submarines in 2007 and 2009. Indonesia expects to replace its two aging submarines and expand its fleet to 12 with submarines from South Korea and possibly Russia by 2020. Only the Philippines, among the big nations, has not acquired new submarines yet.
With China now promising to threaten any foreign fishermen operating in parts of the South China Sea that China considers its own, and no end in sight for the naval arms race sweeping the region, expect confrontations to escalate.