It's expensive to be poor: Russia's 10 year bond yield, the key marker of international borrowing costs, rose above Rwanda's. It's up 14 basis points to a 6.75% yield, while it was at 4.6% last year, according to the FT: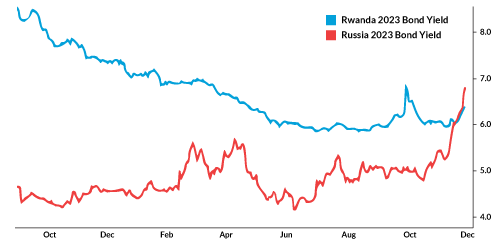 [Chart courtesy of the Financial Times]
In other words: an energy exporting state with no debt has a debt cost higher than does Rwanda. Sanctions, plummeting oil prices, a successful campaign to render Russia an international pariah, or whatever, something is going right.