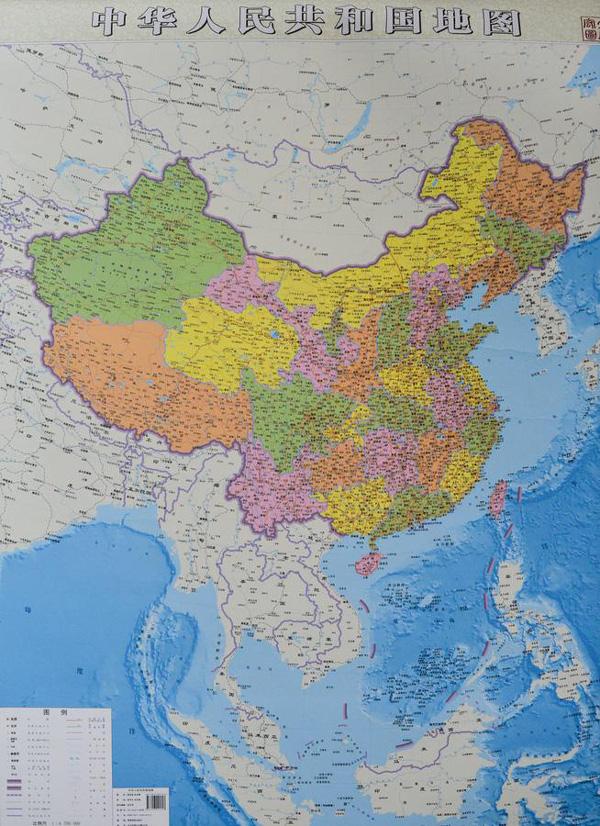 Japanese Prime Minister Shinzo Abe announced yesterday that he plans to lift restrictions on the role of the Japanese military, by broadening the mandate for Japan's Self-Defense Forces, allowing them to intervene on behalf of allies. Philippine President Benigno Aquino III, who was visiting Tokyo at the time, applauded the move:
"There's been some debate on the Japanese government's plan to revisit certain interpretations of its constitution," Mr. Aquino said during a joint news conference following a bilateral meeting with Mr. Abe.

"We believe that nations of good will can only benefit if the Japanese government is empowered to assist others, and is allowed to come to the aid of those in need, especially in the area of collective self-defense," he said.
Meanwhile, yesterday China updated its official Party-sanctioned map of the nation to include the disputed South China Seas regions. Previously, the official map of China included the region, but in a separate box—as Alaska and Hawaii are often pictured on U.S. maps. In addition, the new map features more of the tiny reefs and sandbars that China claims than the old map, which only depicted the biggest of the islands. For what it's worth, the Chinese foreign ministry tried to play down the significance of the map:
"The goal is to serve the Chinese public. As for the intentions, I think there is no need to make too much of any association here," ministry spokeswoman Hua Chunying told a daily news briefing.
Conciliatory remarks aside, China's more aggressive stance under Xi's rule has been hard to miss. China's neighbors are therefore likely to continue to band together—and doubtlessly pull closer to the United States. It's a dangerous standoff with no end in sight.
[Post has been edited for clarity.]