The US offered a massive aid package to Southeast Asia today, with the bulk of it going to Vietnam. The announcement came from Secretary Kerry, who is in Vietnam on his first official trip there. The money, Kerry said, would be used to boost Southeast Asian countries' maritime defense capabilities.
As Reuters
reports
, $18 million will go toward strengthening Vietnam's coastal defense forces, including "fast" patrol boats. Kerry "denied that the assistance had anything to do with China," as Reuters also noted.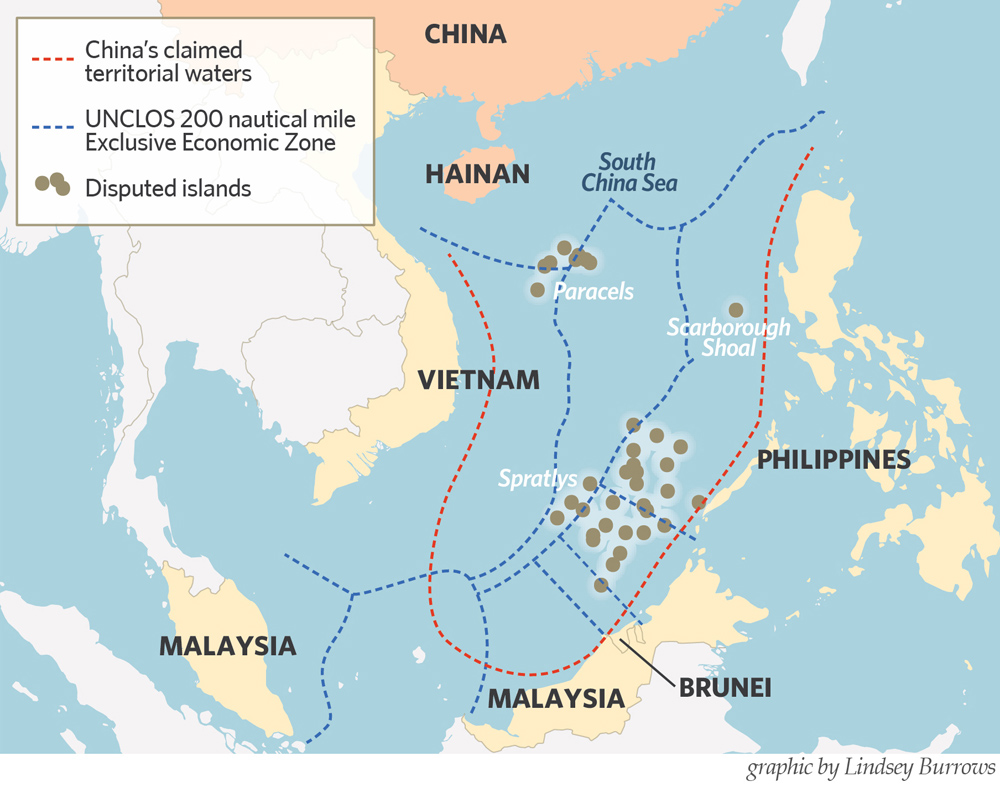 As the most powerful small nation in Southeast Asia, and a claimant to much of the disputed territory in the South China Sea (which Vietnamese call the East Sea), Vietnam is central to the ongoing conflicts between rising China and its smaller neighbors to the south. Though most Vietnamese policy-makers wouldn't say so in public, Hanoi's ability to balance China, with which it has had a complicated and testy relationship for centuries, depends heavily on the US. Washington provides strategic depth, American warships visit Vietnamese ports, and the US helps build up Vietnam's military with millions of dollars in aid. The unstated goal in the US-Vietnam relationship is not to give Vietnam the strength to win a war against China—that would take much, much more money and effort than anyone in Washington or Hanoi is ready for—but to make Beijing hesitate before engaging Vietnam in a fight over military installations or fishing and oil expeditions in the South China Sea.Secretary Kerry's visit to Vietnam, and the coastal patrol aid package he promised to Hanoi and other Southeast Asian nations, helps reinforce the US pivot to Asia. Some in Asia and the US doubt Washington's ability and interest in continuing to be the ultimate provider of security and prosperity there—with good reason. Hopefully this is a sign that Washington has not forgotten its friends.