Pew has just released a bunch of interesting new information on Ukraine that's worth digging into. Here's what caught our eye.
Though the report highlights that many Ukrainians "have soured on Russia" and believe that the Kremlin's influence over their country is malign, the trend does not extend to Crimea, which polls heavily in favor of Russia. If these survey results are accurate, Putin's annexation looks likely to hold and mapmakers should get busy adjusting their borders: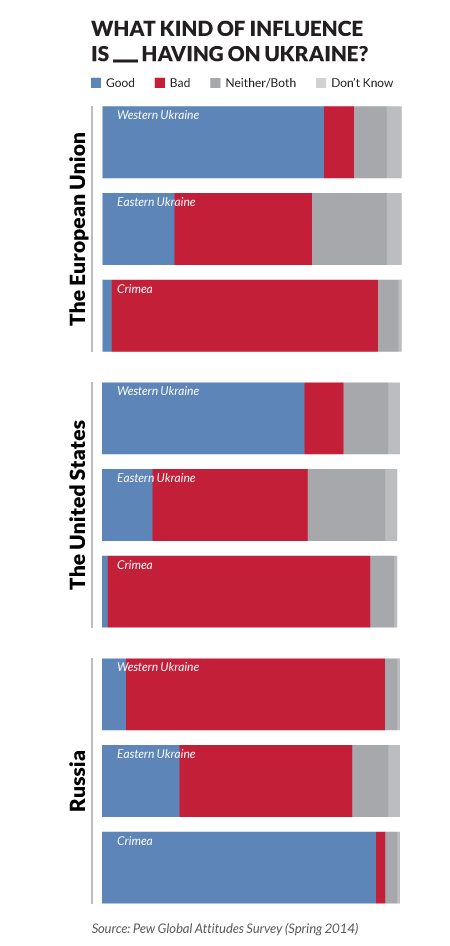 And the other data point that jumped out at us was the attitude most Ukrainians had towards the upcoming presidential elections: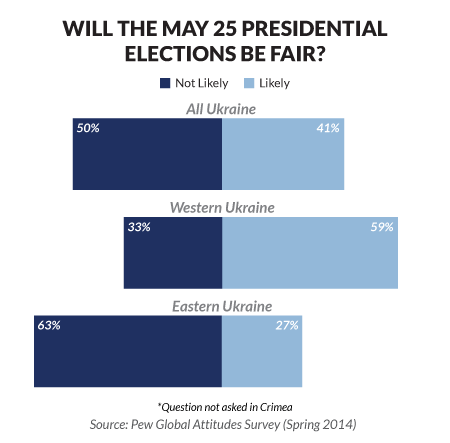 If these elections are not considered legitimate by majorities in half of Ukraine, there really won't be any end in sight for the crisis. Putin may not be able to break up Ukraine more than he already has, but he certainly has all the ingredients at his fingertips for keeping the country perpetually destabilized and weak.And that may be enough for him to call this a win.